Is Your Vancouver Rental Home Rent Ready For Summer?
Depending on the year summer months in Vancouver WA, and throughout the Portland Metro area can be hot. The summer is also a very busy time in  the real estate market whether selling, buying or renting. College students move for new internships or job opportunities, new graduates enter the workforce, and families hurry to move while the kids are out of school. If you have a Vancouver rental property, you should be prepared for an increase in activity.
As a landlord, what can you do to get ready for the summer months?
Inspect Your A/C Unit                                                           
There is nothing worse than an angry tenant calling in the middle of June about a broken air conditioner. You can get ahead of the game by having your A/C unit serviced regularly as a preventative measure. You may also feel comfortable changing the filter yourself, a relatively cheap and easy thing to do. This can typically be found in the blower unit where the unit meets the return duct.
http://www.popularmechanics.com/home/how-to/a7669/get-your-central-air-conditioning-ready-for-summer-8509353/
Check Your Sprinkler System              
Check for any residual damage from the winter, including broken heads and cracked pipes. You can do this by running your sprinkler system one zone at a time. Fixing any areas of concern can prevent water damage, irregular watering, and unwanted dead landscaping.
http://www.southernliving.com/home-garden/gardens/check-irrigation-system
Getting Your Windows & Doors Ready for Summer Heat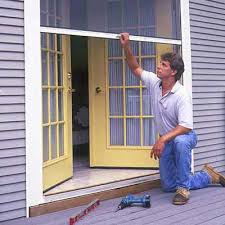 Keeping the heat out and the cold air in is vital in the battle against the heat in Summer. Check around your windows and doors for any signs of gaps or leaks. Depending on the size of the gap or leak, you might be able to fix it with caulk or weather stripping. You should also check the hinges on the front door which may have come loose due to changes in the temperatures.
http://www.acrewindows.com/blog/p.140701000/prep-your-windows-and-doors-to-beat-the-summer-heat/
Summer Pest Inspections, Do's and Don'ts
Summer is well underway and fun in the sun, backyard barbeques, splashing around in the pool and taking a vacation are all on your must-do list. The only problem is that while you are out of the house, pests may be inside your cool, shaded home. Throughout the summer months, many pests such as ants, flies, gnats, spiders, roaches, wasps and even rodents are much more active. You may be wondering what you can do to prevent these pesky pests from getting inside your home?
http://anypest.com/blog/summer-pest-control-tips-dos-and-donts/